| | | |
| --- | --- | --- |
| 09827295041 | pcschool@gmail.com | Harda Road,Hoshangabad. |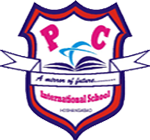 Prerna Convent International School
(Affiliated to CBSE New Delhi. ) CBSE Affiliation No. 1030930 ,School Code-xxxx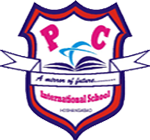 Discover our School

Prerna Convent International School, is a co-educational school run at Hoshangabad, that aims at creating quality avenues for a qualitative life in future. The school is an endeavor in this light to create enlightened citizens to benefit the society and nation at large. Prerna Convent International School is a brain child of a team of professionals having a common vision of providing holistic education in a stress free environment with individual attention.This School is an Ideal place for learning through fun, building on skills and Application of wisdom. We endeavour to achieve this aim by providing infrastructure and facilities of international standards.

Read more

application/x-httpd-php newmetter2.php ( ASCII English text, with CRLF line terminators )

School Mission

Empowerment of children for their all round development through education is our prime motto, We believe in personalizing the learning process by facilitating each child with congenial and nurturing environment.

School Vision
With the fast changing world and ever changing requisites of progress, it is important to keep pace with dynamic education system, And this is what we aim at; to inculcate in with moral strength of their character
Thought Of The Day
Children must be taught how to think, not what to think. Pure motives can never justify impure or violent actions. "Mahatma Gandhi"

Sitting alone is better than walking with the wrong person.

"Let your passion introduce you to be an unique person".

"Our greatest weakness lies in giving up. The most certain way to succeed is always to try just one more time". According to Thomas A.Edison.